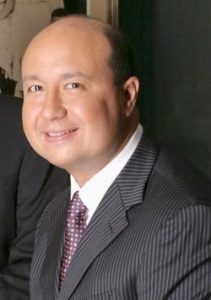 Mr. Jean Henri D. Lhuillier
Honorary Consul General
Republic of San Marino
to the Philippines
Message of Consul General:
Libertas…this is the word that epitomizes the very core foundation and ideology of the Republic of San Marino, the ancient land of freedom. The establishment of the Honorary Consulate General in the Philippines is a manifestation of the expanding international relations between two countries that are bonded together by the common ideals of peace, democracy, and international cooperation.
It is a priceless honor for me to be instated as the first Honorary Consul General of the Republic of San Marino to the Republic of the Philippines. I am thankful to the great state of San Marino for granting me this privilege, and for entrusting its welfare under my stewardship here in a country so far away. I take special pride to be its representative, and be able to share the rich culture and traditions that it has with the Filipino community.
In addition, it is another milestone for my family and our company to work hand-in-hand with a nation that is known to have stood the test of time. Steadfastness is a trait that I fervently believe in and live by. Hopefully, it will inspire others to instill it within themselves. This is something to appreciate, imbibe, and learn from the heritage of San Marino—aside from the many values anchored on its vast experience, such as loyalty and determination.
I am and will continuously be proud to be a Filipino, for we have developed our own set of equally admirable values and characteristics. Just like in San Marino, freedom is an ideology that Filipinos—from time immemorial, has fought for and are incessantly vigilant about. However, having undergone countless transformations, our definition of liberty is strongly infused with courage and fortitude—principles that are founded on the quest to sustain a dynamic yet stable republic.
This proves that to form strong alliances between these two countries is indeed a meaningful cause. It is an exemplary act to bridge the past and the future, which ultimately becomes an endeavor that is worth nurturing and unceasingly cultivate.
With this, I reiterate my commitment to discharge my duties faithfully and with dedication for the supreme interests of the Republic of San Marino and her citizens while bearing in mind to always remember my own heritage and to primarily be of service to my motherland, the Republic of the Philippines.